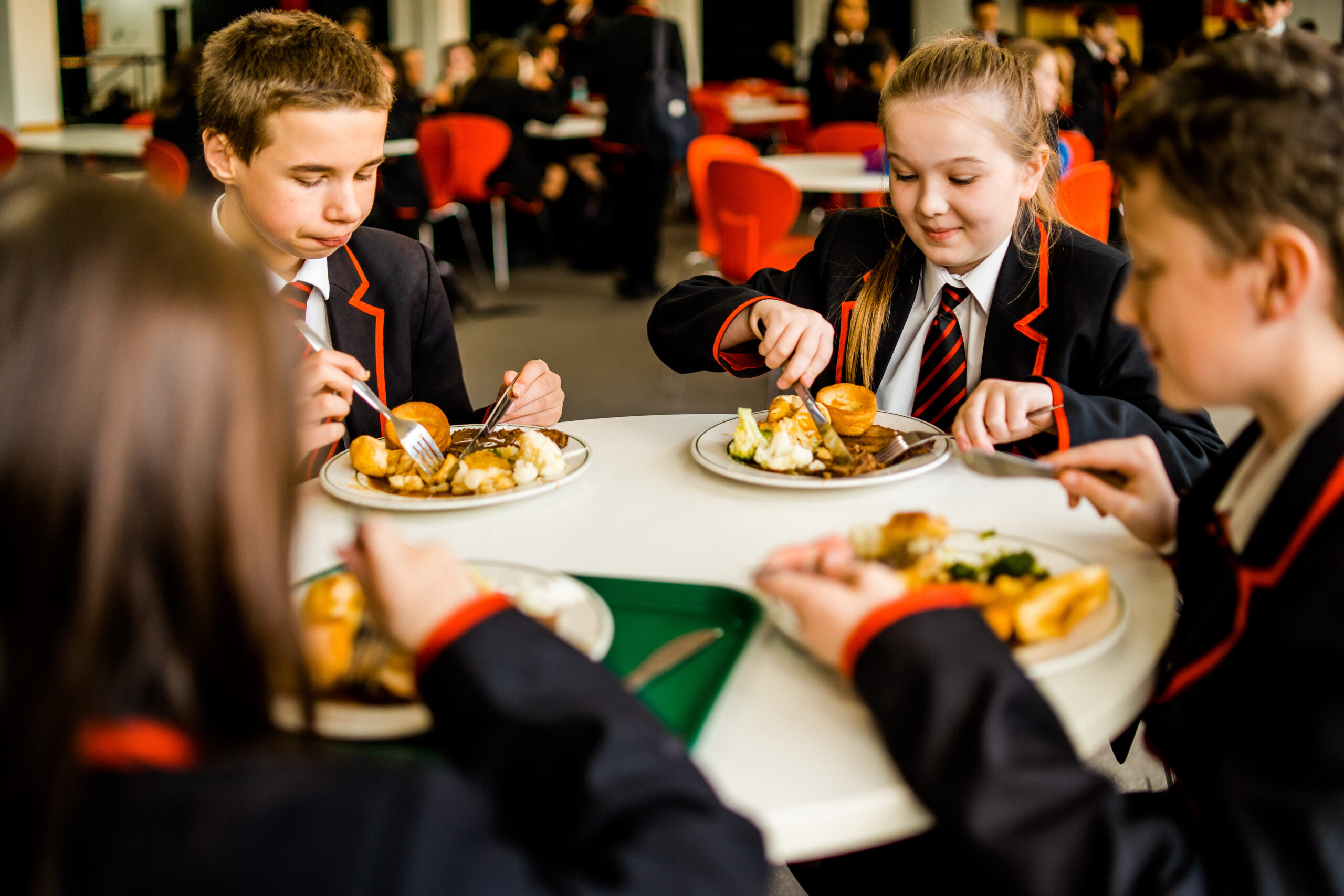 Family Dining
As a school we decided to change the way lunchtimes work in January 2023. We adopted a family dining service as an approach to improve the lunchtime experience for all our children.
Family dining allows children to eat in groups with children from their year group. It encourages pupils to support eachother and so fosters positive relationships throughout the whole school. At Rudheath Senior Academy, being part of a community is an integral part of our school. Belonging within a team and showing respect are values which we believe should be evident at all times of the day, including lunchtimes.
Our aproach allows children the opportunity to sit at a table straight away, then to collect their meals from the school canteen, and to eat in a sociable way. The children also enjoy the opportunity to sit with staff occasionally to chat and share a tasty meal together.
We have a wonderful catering team who cook the hot meals at lunch and provide breakfast snacks for all pupils. Children can also order wraps and sandwiches to their taste by speaking to the catering team before school or at break.
We also serve water and juice at break and lunch. Pupils are encouraged to bring a refillable water bottle to school.
For those children who decide they would like packed lunches they also eat in the hall so that as a school community we enjoy a shared lunchtime experience.
Voluntary Contributions
We have been delighted to offer free school meals to all children since January 2023. We have also been humbled to receive contributions from families to help towards the lunch provision. If you would like to make a contribution of any value, you can do so by using ParentPay and making a payment under the item Voluntary Contribution – Lunch.
From September 2023, we will be introducing Arbor Payments as our main cashless payment system. Our new Year 7 families will be able to make voluntary contributions via Arbor in September.
Family Dining Menu