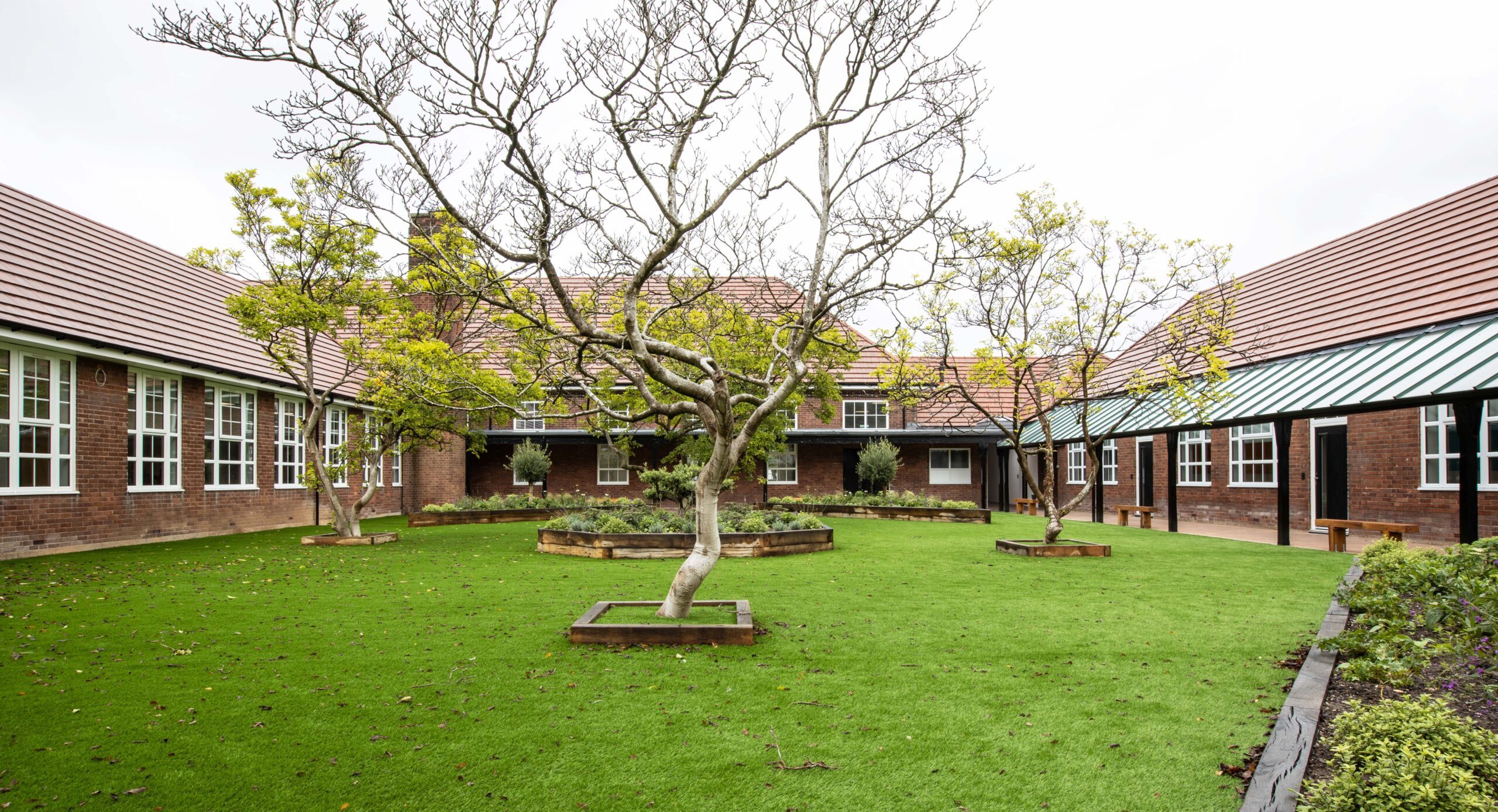 About Us
Rudheath Senior Academy is an 11-16 secondary school providing a broad and balanced education to the communities of Rudheath, Lostock Gralam, Wincham, Northwich and Winsford.
We are a community-focused school, with pupils, parents and staff developing strong relationships over the course of five years. Our large school campus allows us to offer a wide range of subjects and opportunities beyond the classroom.
At the centre of our culture are two key values – Excellence and Kindness. Throughout all aspects of school life, we are proud of the high standards our children hold, and the personal development they make between Year 7 and Year 11. We are equally proud of the way we help our young people grow into responsible and respectful adults. Through Personal, Social, Health and Citizenship Education, Drama, Dance, Music, P.E., a caring and supportive pastoral system and a wealth of clubs and activities, we seek to fulfil our overarching Trust ethos:
"Opening Children's Eyes to the Wonderful World of Possibilities"
We believe strongly in being fully involved in our community. We work closely with our local primary schools to build curriculum and social links and, as the geographical area for our intake extends, we are developing our transition programme to help all our young people to make the transfer from primary to secondary education successfully. A work-readiness programme for all pupils across the school is also a valuable opportunity to help them learn about the world of work, engage with employers and businesses, and understand the skills required for a successful future career. We are an inclusive community and celebrate our diversity, not least in the extensive range of enrichment activities we offer which allow our pupils to strengthen their personal attribute skillset as well as extend their community links working with others within and outside of their school environment.
The pastoral care of our children is a responsibility we take very seriously. To ensure each student is valued as an individual, our young people are welcomed into school by our Assistant Headteacher who leads on Transition. Children will stay with the same Form Tutor for Years 7 – 11; their personal welfare is overseen by a team of Heads of Year and Student Support Advocates during Years 7 -11. Our community school allows parents and carers to have personal contact with key members of staff. The relationships developed throughout the five years help us to know your children very well and to support them in making the most of the learning opportunities provided.