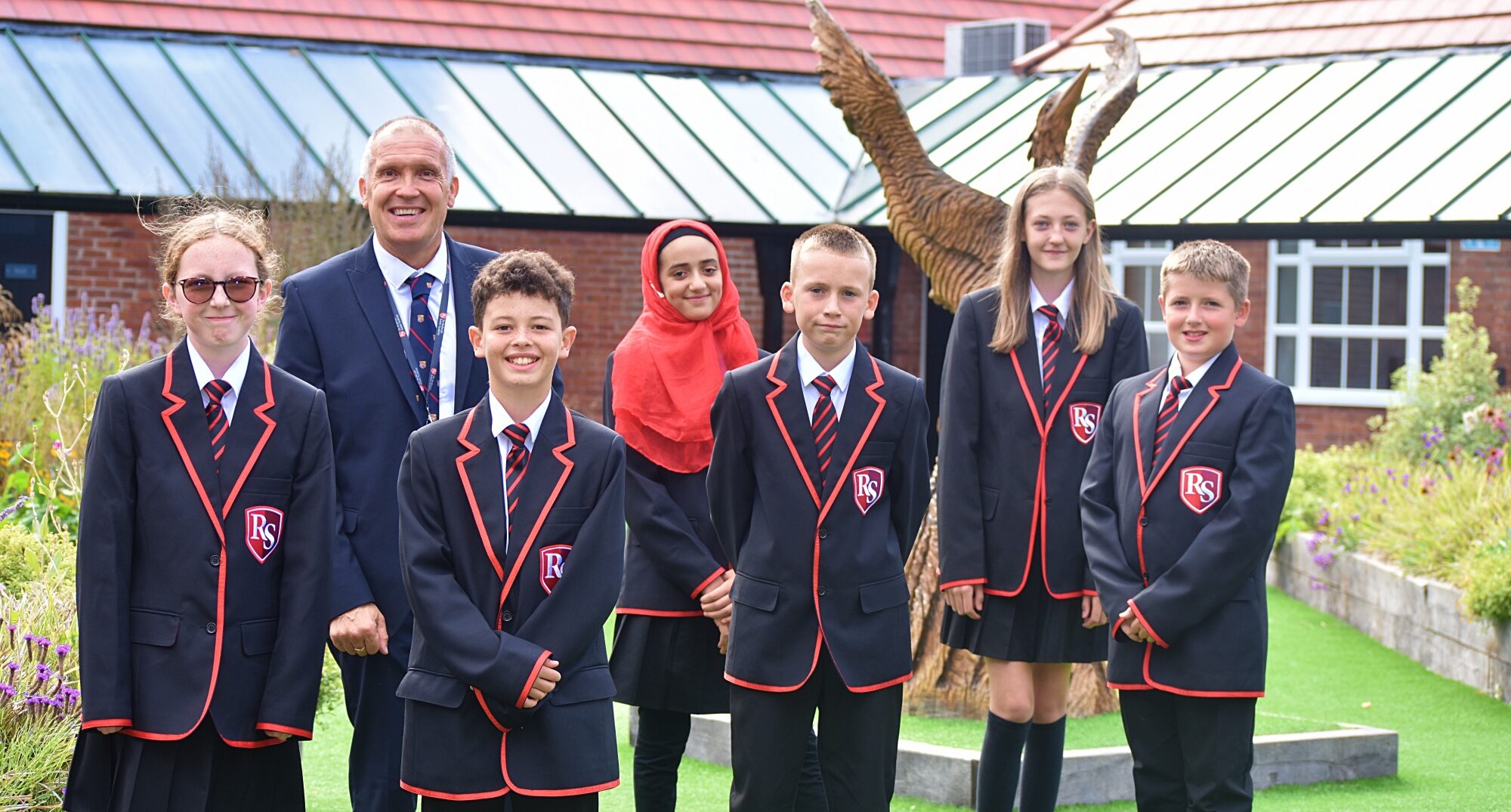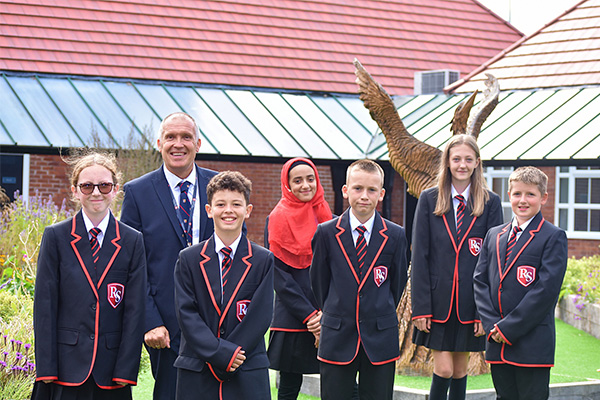 Year 6 Transition
Welcome to Rudheath Senior Academy. Starting a new school is an exciting time. At Rudheath, we pride ourselves on our transition process and want to ensure that your journey with us is positive and enjoyable. All pupils will meet lots of new friends, new teachers and be taught in new surroundings. This page has been set up to help you and your child to transition from Primary to Secondary Education. We will update this page with key updates related to Year 6 to Year 7 transition, including important documents and welcome information.
Transition week will take place from Monday 3rd July 2023 until Thursday 6th July 2023. Students will be met by staff and escorted to the Assembly Hall where they will gather into their new form groups. Students should be wearing their primary school uniform, and will need to bring a packed lunch and any medication they require.
There will also be a Transition Celebration Evening on Thursday 6th July 2023, for parents/carers and children, including:
Welcome from the Headteacher
Meet the Year 7 Team
Uniform orders
Arbor Cashless Payment
Celebrating a fantastic week with our young people
Year 7 students will start school on Wednesday 6th September, they will need to come into school via the pastoral entrance on Shipbrook Road.
When students do arrive, they will initially spend time with their form group and Form Tutor. The first day will include getting-to-know-you activities and students will be given their timetable. Later in the day they will begin their timetabled lessons.
Things to remember:
Students should be in their full Rudheath Senior Academy uniform.
It is useful for students to have their rucksack and pencil case for when their Form Tutor discusses what equipment they will need at school.
Parents/Carers and children are welcome to visit Rudheath Senior Academy at any time. Simply telephone or email to request a suitable day and time and we will endeavour to meet your requirements. You can also book to meet with our Headteacher, Mr James Kerfoot, by clicking here.
The school day starts quite early in comparison to primary school. All pupils must be at school for 8.40am. All students enter via the Pastoral Entrance on Shipbrook Road.
Having different teachers for different subjects may take a while to get used to. It also means there is a lot of moving around between lessons as everyone moves to their next classroom. All lessons last 60 minutes and there are five lessons in a day. In the morning you will have a 30 minute form period, followed by two lessons, then a 15 minute break. This is followed by two more lessons and then there is a 45 minute lunch for all pupils. The day finishes with one more lesson. School finishes at 3.10pm each day.
A question often asked by potential Rudheath pupils is "will I be with my friends?". The answer to this question most of the time is "yes". When you have been accepted for a place at Rudheath Senior Academy, the Transition Team will work with your primary school. You will be asked to complete a sheet which asks about your friends and who you would like to be with. The team then try and make sure you are placed in a Form with at least one of the people you have written down.
Rudheath Senior Academy believe that a smart uniform worn properly is very important because it demonstrates the pride that students take in themselves and the school and also shows a readiness for learning. We expect all students to wear full school uniform at all times. For more information on the school uniform please click here.
Rudheath Senior Academy have high expectations regarding punctuality and attendance in school, which are important if you are to make good progress. If you are unable to come to school due to an illness you must let school know as soon as possible. We also advise you to go on holiday during the school holidays. Any holidays taken during term time cannot be authorised and may result in action being taken. In exceptional circumstances holidays can be requested, requests must be made by writing to the Headteacher.
Downloads