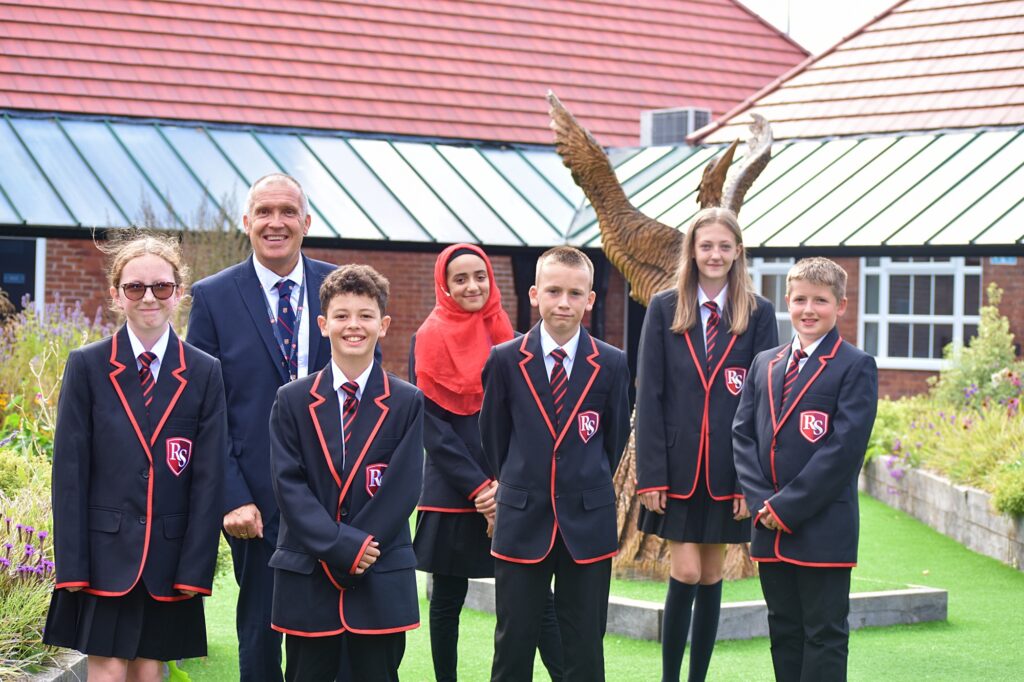 Headteacher James Kerfoot says tough love and high standards are key to his mission to make Rudheath Senior Academy one of the best schools around.
The 52-year-old, who started his new role in September, is excited at the vast potential of the Middlewich Road school.
He says all the ingredients needed to deliver a brilliant education to children have been put in place by North West Academies Trust (NWAT), who launched an £8m transformation when they took over management of the school in 2018.
Now Mr Kerfoot plans to refine the operation, and wants teachers to be warm but strict as they embed the school values of 'excellence and kindness'.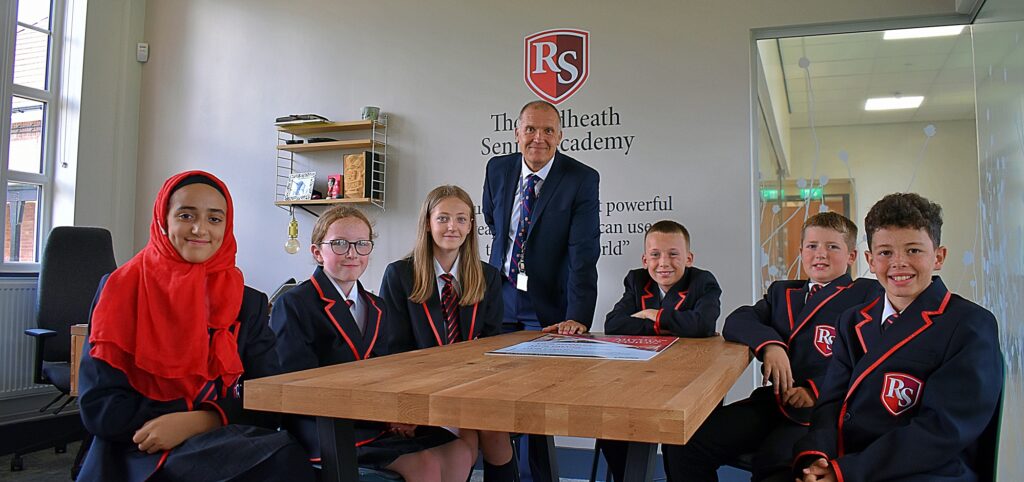 He said: "Rudheath is a lovely, warm, personable school. I believe it can be a great school, and there is no great surgery needed to get there. It's just about tightening the nuts and bolts.
"It starts with the Head, and I'll hold people accountable every day – teachers and children. I don't think people say 'that's not good enough' often enough. And that's not about being mean, it's about having high standards.
"The trick is to keep all the warmth and love, but have a really high performance ethos. I've asked every member of staff to treat the children like our own. That's because we forgive our own children, we're hard on them sometimes, we push them, and we don't take excuses.
"I've spoken to staff about where we want to be in five years. We'll be relentlessly ambitious about achieving best possible outcomes and destinations, and we'll also make children's experiences remarkable.
"I want our children to become walking adverts for the school. Our aims are to enable them to make memories, build character, and become literate, articulate young people full of character and confidence."
Mr Kerfoot, a proud father-of-two who has been married to wife Michelle for 25 years, has vast experience of teaching and leading at an array of different types of schools – from tough inner-city places in Manchester and Liverpool to a public school in Chester.
He was persuaded to take on the challenge at Rudheath Senior by NWAT CEO Steve Docking, who he has known for more than 10 years.
Now Mr Kerfoot, who credits his strong work ethic to his father, is relishing the opportunity to drive forward a school which is unrecognisable from the one devastated by an arson attack in February 2018.
A complete revamp has created a more than 10 new classrooms, a new artificial sports pitch, a large drama hall, a stunning outdoor space, staff facilities and much more.
He added: "Steve has a fantastic moral compass and he keeps things simple. We get on very well and this is a nice new challenge to me.
"My favourite quote is 'children's learning is not a rehearsal'. That's what gets me out of bed every day."