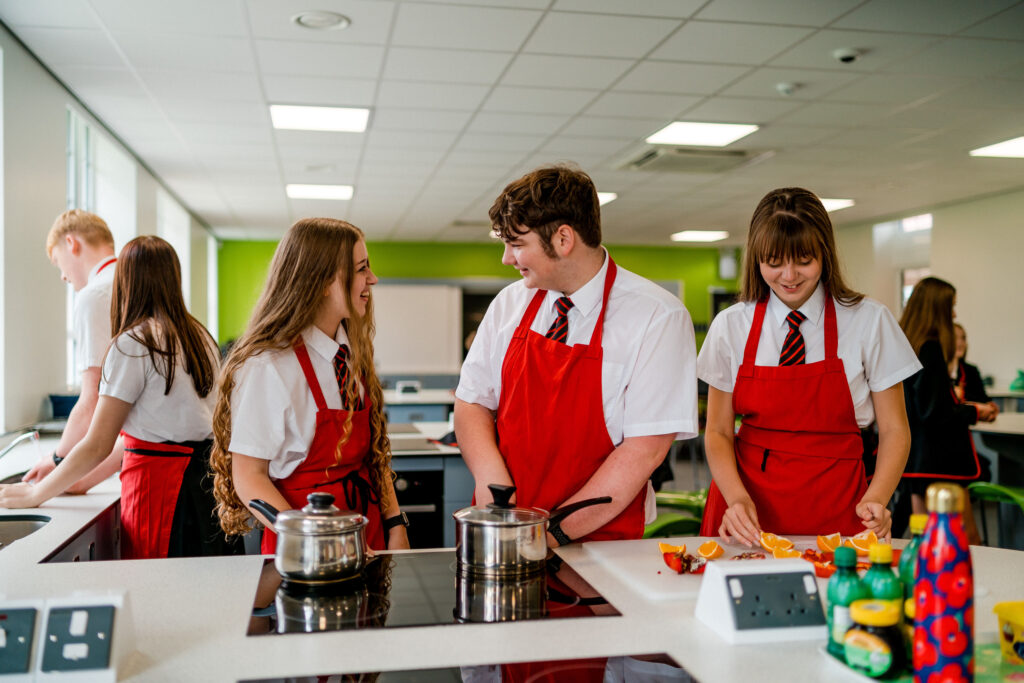 Rudheath Senior Academy have proudly unveiled their finished £8m transformation at an Open Day.
Parents and children were invited to see new state-of-the-art facilities, speak to teachers, meet students and take part in practical activities so they could get a feel for life at the Middlewich Road school.
Rudheath Senior Academy's stunning new classrooms, drama hall and outdoor spaces were among the eye-catching changes which proved a big hit with visitors.
Headteacher Lee Barber said: "It was great to see the reactions we received.
"We are basically a brand new school with new facilities, new thinking and new confidence.
"Everyone was particularly impressed with the Year 7 Hub which allows children who are moving up from primary school to do all their lessons in what is essentially their own school.
"While they benefit from all our facilities, their base is a stand-alone area which makes the transition to secondary education much smoother.
"This is a new era for Rudheath. We're not just a different school to look at, we are improved in every way."
North West Academies Trust (NWAT) took over the running of the school in 2018 and began an ambitious restructuring and renovation project, which included reimagining a large area devastated by an arson attack in February 2018.
The first phase, which cost £3 million, saw the construction of a new entrance, staff hub, staff toilets, office space, the Year 7 Hub, six new classrooms and a revamped garden space.
The recently-completed final phase as seen the creation of a large drama hall which boasts a stage and specialist lighting, and five new fully equipped classrooms.
NWAT CEO Steve Docking said: "The school is in a very good place and the 'can do' culture is impressive.
"The building now reflects the high standards that are making this school truly exceptional."
For more information about Rudheath Senior Academy email: admin@rudheathsenioracademy.org.uk or tel: 01606 42515.