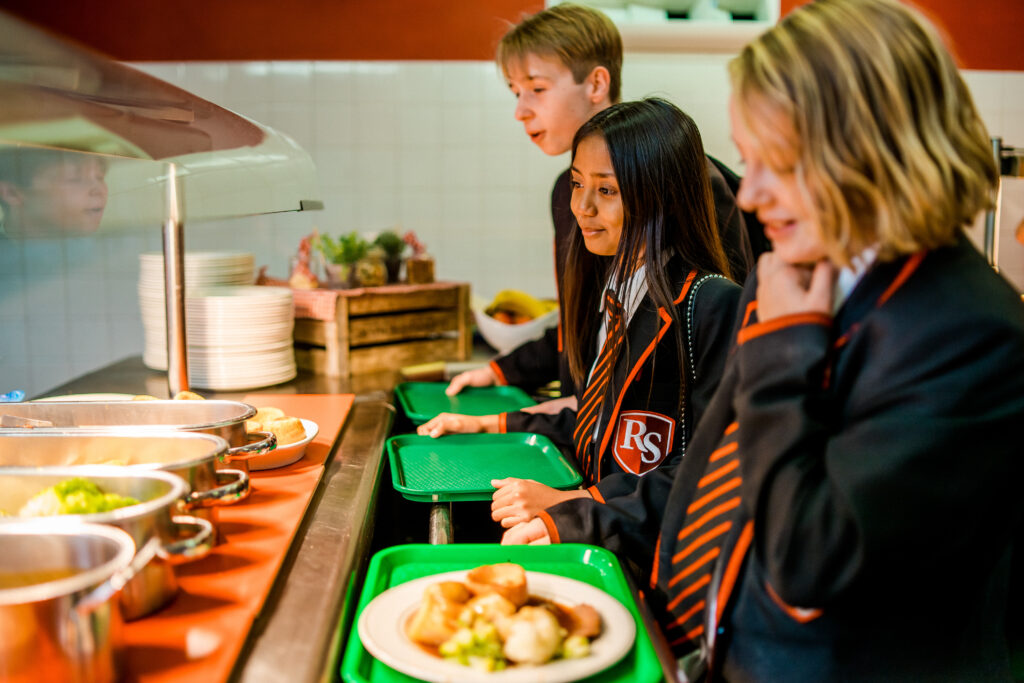 A pioneering initiative at Rudheath Senior Academy will see all children receive free breakfast, lunch, and snacks at school.
The Middlewich Road school believes it is the first secondary school in the country to take the ambitious step.
The aim is to help ease the financial strain on struggling families and to ensure that pupils are well fed, happy, and healthy when they attend lessons.
The scheme will be funded by the school for the spring term and reviewed with the aim to continue for the remainder of the school year, and it is hoped others will join the likes of Rudheath's Co-op, which donates bread and milk for breakfasts.
Headteacher James Kerfoot said:  "It is vitally important to provide every child in our Rudheath family with a free hot meal and snack every day and therefore we have decided to introduce the "Rudheath family dining" plan.  
"We passionately believe this is something we should do to demonstrate our commitment to being a school at this community's heart.  
"The idea is to provide a warming home-cooked meal for everyone, including staff, to sit and enjoy together.  
"It won't be compulsory to eat the meal provided but those who do bring food will also sit and socialise together over lunch.  
"As well as the obvious advantages, we will also see the time spent queuing for food greatly reduced, as there is no need to pay, and littering and plastic waste will be further reduced.  
"I have listened to some of our students speaking passionately about these issues so, as well as making dining a more enjoyable experience, I am also pleased to support their wishes to make positive environmental change. It fits with our vision to develop caring and compassionate young people who will go out and make their mark on the world." 
Steve Docking is CEO of North West Academies Trust (NWAT), which manages the school. He said: "This is one of a number of ways we are trying to help ease the financial burden on our families and make school equal for all.
"Life is a challenge for many of us at the moment and we hope all pupils take this exceptional offer. The food at Rudheath is cooked on site by our excellent catering staff who are excited about the challenge, and can't wait to get started.'
During lockdown NWAT received hundreds of second-hand computers, from both businesses and individuals, to provide all children with the technology needed for online schooling. The Trust is also working to secure school uniform donations for lower income families.
NWAT took over the management of Rudheath Senior Academy in 2018 and has since overseen an £8m transformation of facilities.
If you'd like to offer support, please contact the school office, email: admin@rudheathsenioracademy.org.uk tel: 01606 42515.