Learn More About


STEAM Pathway
Do you like to get to the bottom of how things work, solve problems and make things?
STEAM is an educational approach to learning that uses: Science, Technology, Engineering, the Arts and Mathematics as points to encourage critical thinking and problem solving.
Our range of technical qualifications will provide you with the knowledge and skills to work across a diverse and growing range of sectors. You will learn Computer Aided Design (CAD), transferable artistic design skills and a range of creative digital skills.
STEAM is an integrated approach to education which requires an intentional connection between Science, Technology, Engineering, the Arts and Mathematics. Collaboration and an emphasis project-based learning are at the heart of the STEAM approach.
Arts and creativity are crucial to the world of Science and Technology. They are the tools that allows new innovations to be usable in real life. Art is about discovering and creating ingenious ways of problem solving, integrating principles or presenting information.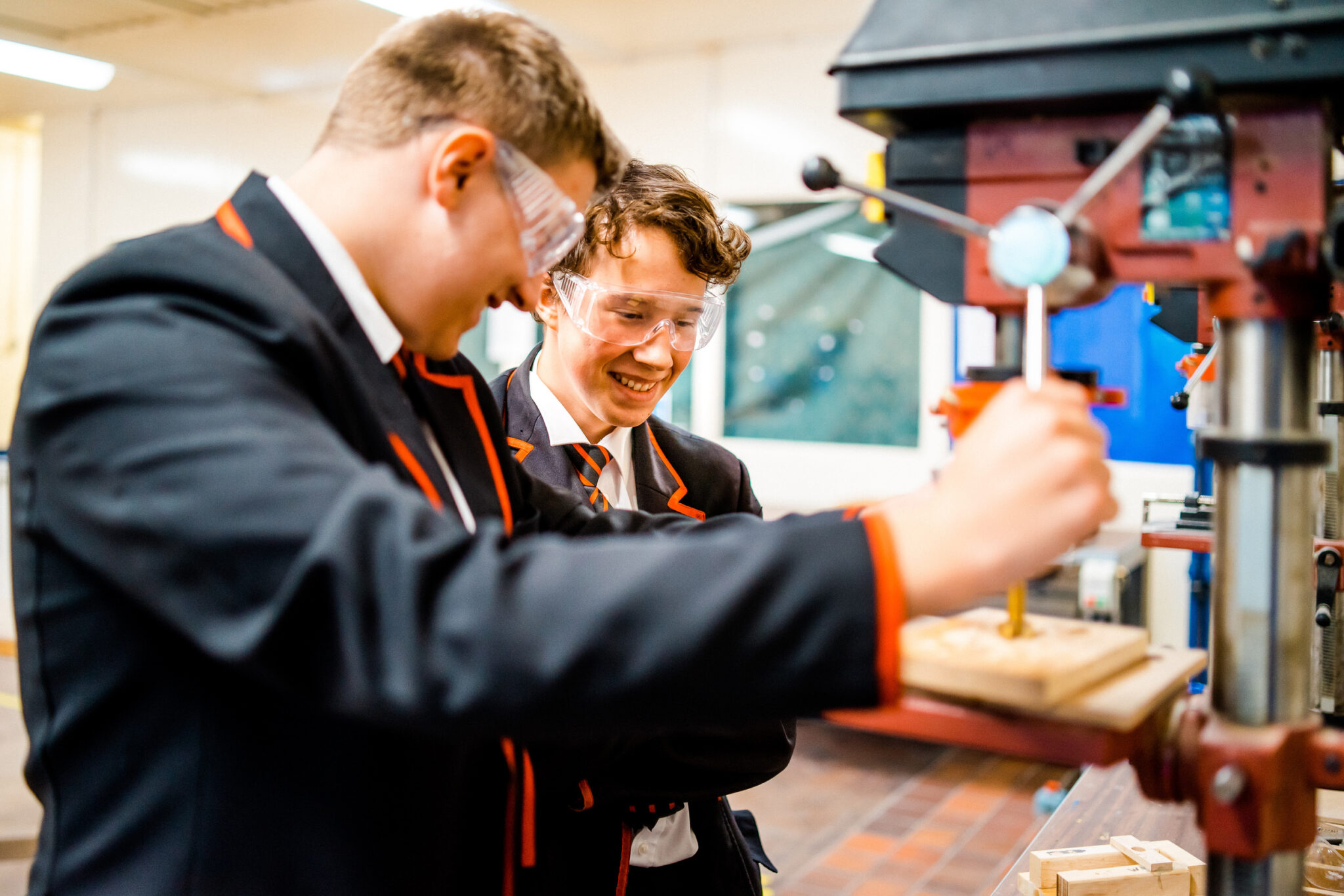 Over 60% of jobs are created in Science, Technology and Engineering.
Studying STEM subjects leads directly to a huge variety of exciting and rewarding career opportunities. With STEM skills, you can make a big contribution to many of the big challenges facing society today.
Future career opportunities could include:
Mechanical and Civil Engineer
Architect
Town Planner
Product Designer
Website Designer
Archaeologist
What courses can I study?
Alongside core subjects in GCSE English, GCSE Maths and GCSE Science, the following subjects are recommended for this pathway:
Click on each subject above to read more information. You can also watch our subject specialists outline their course below.
GCSE Design and Technology

Cambridge National in Creative iMedia

Choosing options is an easy process. Click here to complete the online options form to make your choices.